Historical Data - Through Second Quarter 2023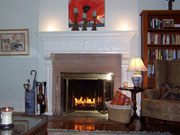 The data for my Jackson Heights Real Estate Report is sourced from the New York City Department of Finance's "Rolling Sales Update."  This update lists, by zip code, all of the real estate closings that have taken place in New York City.   This is the same public record that many services and websites use to tally closings and sales prices.
My report focuses on the 11372 zip code that covers Jackson Heights from Roosevelt Avenue on the south to Northern Boulevard on the north, and from Junction Boulevard on the east to the Brooklyn-Queens Expressway on the west. 
Simply click on the Houses or Apartments to find out out more...