My Services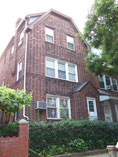 I am an Associate Broker at Beaudoin Realty Group,  a highly regarded real estate firm that specializes in Jackson Heights, especially its Historic District.   The firm is comprised of five professionals who understand our community, along with the needs of both buyers and sellers.  Beaudoin Realty Group is located in the heart of the Jackson Heights Historic District, at 78-27 37th Avenue, between 78th and 79th Streets.  Our office is on the second floor, in Professional Suite 5.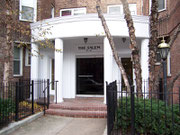 With the purchase or sale of a home likely to be the largest financial transaction you ever make, let me put my real estate and financial experience to work for you.  If you are interested in purchasing or selling a private home or cooperative or condominium apartment in Jackson Heights, I can serve your needs in a highly professional, ethical and confidential manner.   As my book and my Jackson Heights Real Estate Report report indicate, I am truly the "trusted expert for properties in Historic Jackson Heights."  
I can assist you with all of your real estate needs:
For Sellers – List your house or apartment for sale. 
Beaudoin Realty Group is a member of our local Multiple Listing Service, providing you the broadest possible exposure. I will prepare a comprehensive Comparative Market Analysis along with data on recent closings and asking prices for similar properties.  I can then assist you in determining an optimal asking price and marketing strategy for your home, depending on your specific needs.
For Buyers – Assisting you with the purchase of a house or apartment. 
In addition to our own listings, Beaudoin Realty Group's membership in our local Multiple Listing Service provides me with access to hundreds of other listings available in Jackson Heights and throughout most of Long Island.  I am also able to represent you, the buyer, should you deem this appropriate in your search for a home.
For Boards of Directors at Cooperatives and Condominiumns
I am always willing to meet with the boards of cooperatives and condominiums.  I can discuss current market conditions, real estate trends and sales activity, and even customize my analysis to the needs of your own building or complex.
Again, my Jackson Heights Real Estate Report is a testament of my commitment to my profession, my firm, and my community.  Let me put this knowledge to work for you.  Simply let me know how I can help.
  Daniel Karatzas          
Associate Broker           
Beaudon Realty Group