Testimonials - You can find my over 90 "Five-Star" reviews at: https://www.zillow.com/profile/daniel-karatzas/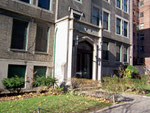 We can't thank you enough for everything you've done for us.  We had been through several brokers and you were the only one who treated us as people, not just as a potential commission. We appreciate your helping us through the home-buying process and we look forward to having you as a neighbor.
Rob Cuyugan and Katherine Kernan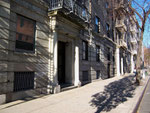 After interviewing several realtors, I found Dan Karatzas to be the most knowledgeable and most professional. Selling any property is an immense responsibility, but selling a residence that is over 600 miles away adds another level of complexity. However, Dan's expertise and guidance made it an easy undertaking. His expert assistance in evaluating the multiple offers presesented within days of the listing was invaluable. Where there were minor repair issues, he engaged, on our behalf, the proper individuals to handle the tasks so the sale could go forward. It was a pleasure working with Dan and I recommend him without any reservation. Again, thanks for everything!
Ann Berg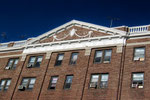 I can whole-heartedly recommend Daniel Karatzas as a real estate agent. My husband and I were searching for an apartment in Jackson Heights and Daniel was one of the agents we dealt with. He is absolutely the BEST in Jackson Heights and in general, in our experience of many years. Daniel is reliable, courteous, professional and extremely helpful. He will listen carefully to what you are looking for and will not waste your time running you around to look at every listing that comes his way whether or not it is relevant to your search criteria. In a respectful and pleasant manner he will help you to assess the property and he will provide excellent guidance in preparing and reviewing the co-op package. If you want someone who will work diligently on your behalf, then select Daniel Karatzas. For these reasons and because he is a delightful and intelligent person, I recommend him without reservation!
Arlene Wipfler